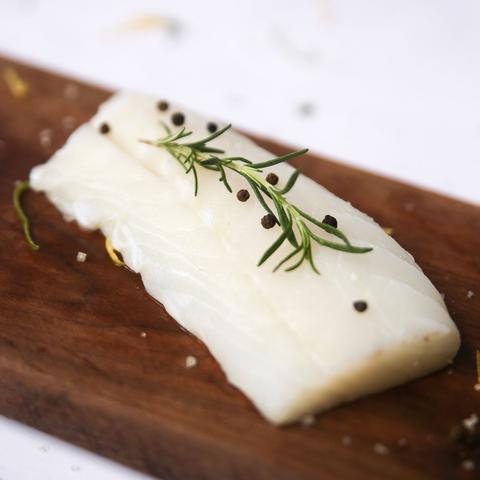 Seafood, Wild Caught Alaskan Pacific Cod Loin, 5 oz., individually wrapped portions
Wild caught pacific cod loins are skinless and boneless. Cod is one of the most well known whitefish. It has a mild, slightly sweet flavor and the texture is firm. Each wild cod loin is about 5oz.
HOW TO COOK PACIFIC COD LOINS
Pacific cod portions have a ¾" cut at a great price to fuel you and your family. Cod loins are versatile and can be cooked in a variety of different ways. To cook pacific cod loins, simply bake, pan fry or saute. To view more of our recipes and cooking instructions visit our blog here.
Sustainably Harvested, Wild Caught and Processed in the USA (Alaska)
Nutrition Information
Serving Size 3 oz (85g)
Amount Per Serving Calories 70 
Fat 0g
Saturated Fat 0g
Cholesterol 40mg 
Sodium 156mg 
Protein 15g
Total Omega-3s 141mg
 Wild For Salmon has been providing wild caught seafood from the pristine waters of Bristol Bay Alaska "From Boat to Table" since 2004!