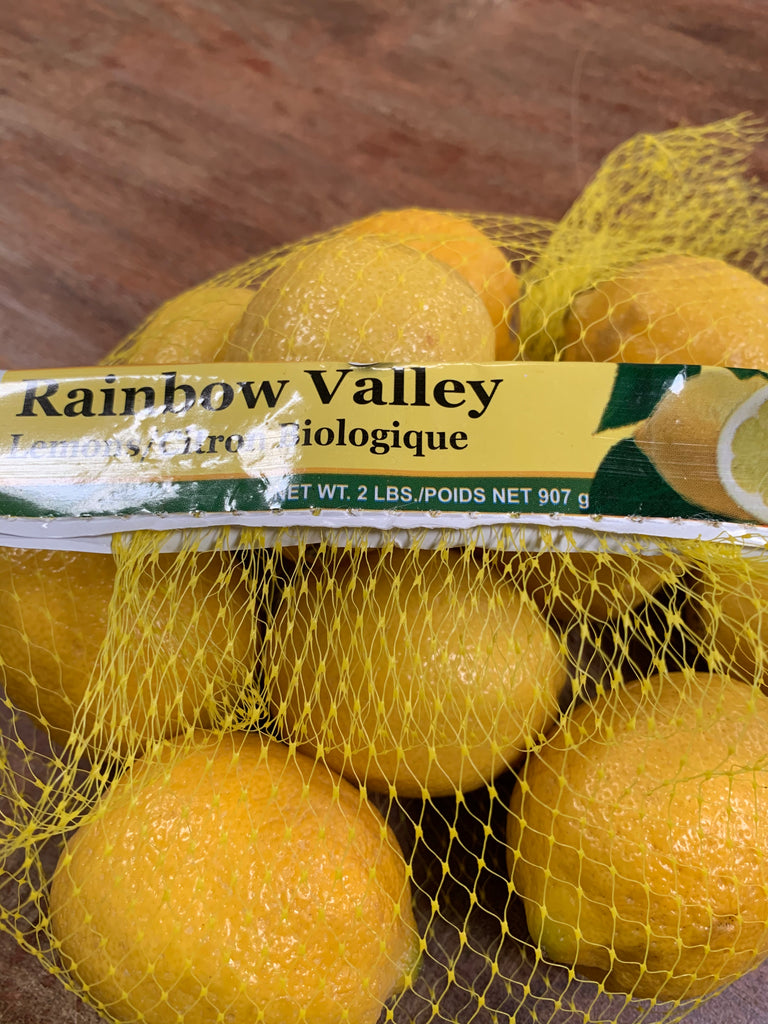 Fruit, Rainbow Valley Organic Lemons, 2lb bag
The produce we sell from Albert's Organics is certified organic unless otherwise noted. They support farmers that are practicing sustainable farming. Since 1981 Rainbow Valley Orchards in Southern California, has been directly involved with the promotion and development of organically grown citrus, avocados and sub-tropical fruits. They believe it is their responsibility to be respectful stewards of our created earth that they work and manage a company of dedicated people who lend support to the overall development of organic, sustainable agriculture and viable, responsible methods of recycling and usage of our cherished resources.
Note: Since locally grown organic fruit is difficult to come by at best, and only in season for a very brief summer season, we often rely on sourcing organic fruit from trusted farmers in regions where the climate tends to support the growing of a particular crop either year round or during our off season! We will always do our best to provide the name and location of the farms when available, but if it is not available, we are only sourcing through trusted coops like LFFC to ensure the quality meets our expectations.