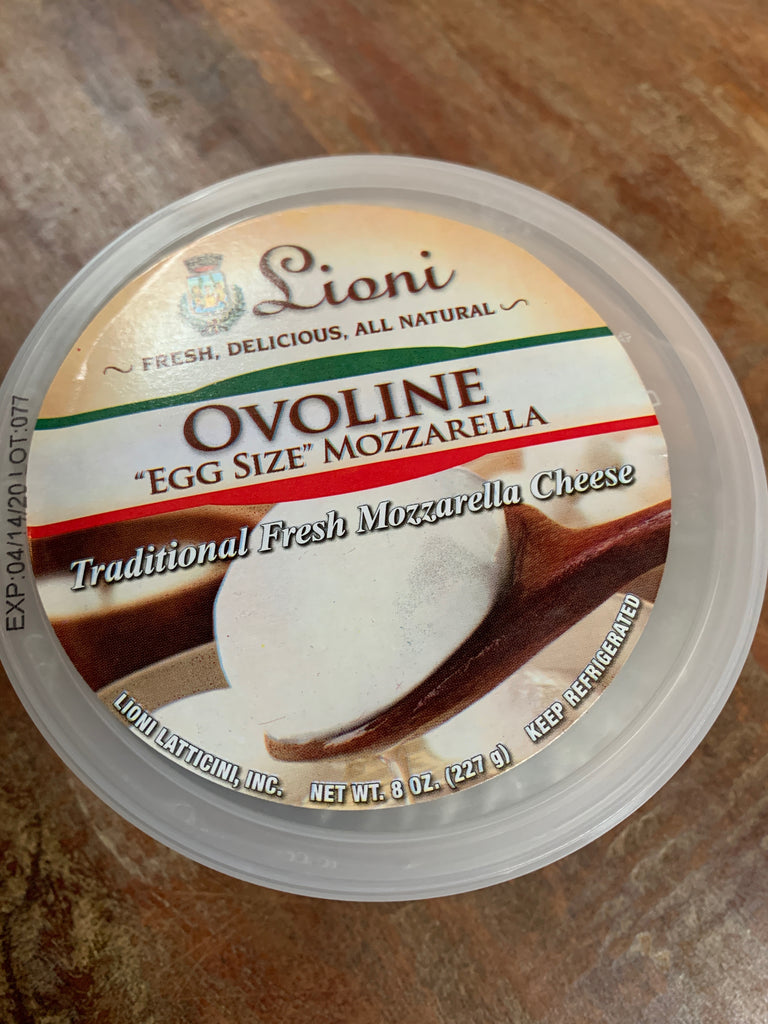 Dairy, Lioni Ovoline Mozzarella Cheese, 8oz
Lioni not only boasts the best whole milk cow mozzarella produced on this side of the Atlantic, but also has become the largest importer of 100% grass-fed buffalo milk from the family's native Campania region in Italy. Lioni's fresh mozzarella is packed in purified filtered water. Porcelain white in color, this lightly salted cheese has a smooth creamy texture that is available in a variety of distinct sizes that can enhance any chef's culinary vision.
The Salzarulo family began its tradition in the Latticini business in the town of Lioni, Italy many decades ago. In 1980, the family brought its fine art of cheese-making to Brooklyn, New York where it created a name for itself making fresh, whole milk mozzarella cheese. Within the past three decades, the Salzarulos have transformed their small neighboorhood, family business into a nationally renowned manufacturer and distributor of fresh mozzarella in the United States.
Today, Lioni is still a family owned and operated business that holds onto old Italian values and traditions, but now utilizes modern technology and computer-monitored equipment imported from Italy.